---
---
Abstract art is a product of the untalented, sold by the unprincipled to the utterly bewildered.
- Al Capp (1909-1979)
Today is Tuesday - December 1st, 2015
On This Day In History: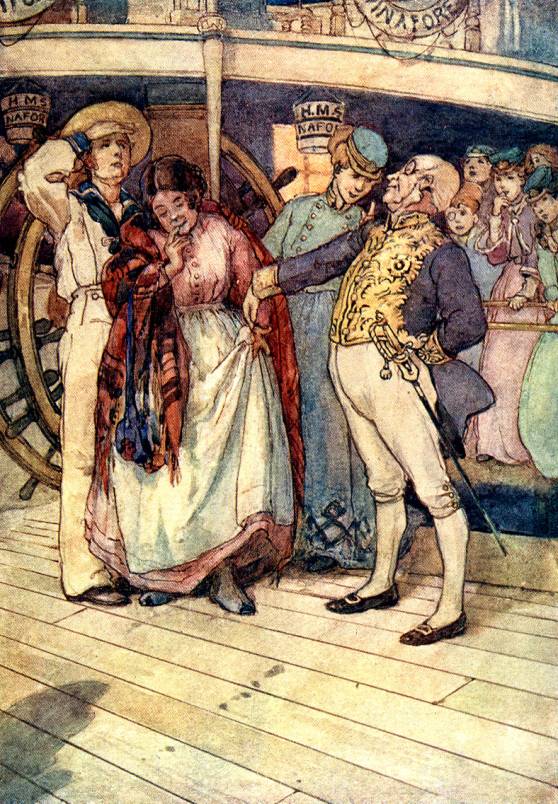 1879 - "H.M.S. Pinafore"

Gilbert and Sullivan's operetta, "H.M.S. Pinafore", opened. Arthur Sullivan conducted the orchestra while William Gilbert played the role of a sailor in the chorus and in the Queen's Navy.

1945 - Burl Ives

Burl Ives made his concert debut. He appeared at New York's Town Hall. We lovingly listen every year for the voice of this old-time radio personality as the narrator and banjo-pickin' snowman in TV's "Rudolph the Red-Nosed Reindeer".

1985 - Barbi Benton

Singer and actress Barbi Benton set a record as she appeared for the fourth time on the cover of "Playboy" magazine.
Celebrating Birthdays Today:
What Happened on Your Special Day?
I became a fan of "today in history" information when I was very young. My father had a calendar that he had put together of "reasons to celebrate". If anybody asked "what are we celebrating?" my father could check his book and come up with a reason to celebrate for any day of the year. Charlie Chaplin's birthday, Buster Keaton's birthday, the anniversary of the opening of the Golden Gate Bridge, for every day of the year, my father's calendar had some interesting historical event that had occurred.
With this page I have tried to continue the tradition. Generally, I prefer to include birthdays and anniversaries of positive, uplifting, life affirming people and events that have had particular significance in my life. It's here because it was important to me.
I am trying to continually update with links from stories to other relevant sites. Check back regularly for a story on something interesting that happened on this day in history.
There are many, many, sites out there that have a lot of "this day in history" information. Many are not so great, full of inaccurate information and "negative vibes". However, there are a few that are really fabulous. Here are links to a few of my favorites. These sites feature "Today in History" stories for today, and some include archives that will enable you to look up information for any other date in history that is special to you:
This Day in History
The History Channel tells you what happened in Automotive, Civil War, Cold War, Crime, Entertainment, General Interest, Literary, Old West, Vietnam War, Wall Street, and World War II history for today or any day.

Life Magazine Covers
Life offers a look at covers from this day in history.

New York Times: On This Day
Lists events which occurred on each month and day of the year throughout history. Links to New York Times articles on the events when available.

Today in History
Stories and pictures from the American Memory historical collections of the U.S. Library of Congress.

The Internet Movie Database
The Internet Movie Database claims itself to be the biggest, best, most award-winning movie site on the planet. I'm not sure if it really is, but it is huge and has TONS of info on even the most obscure films, movies stars, directors, producers, etc. If it is motion picture related, you can probably find out something about it at this site.

PBS | History
The PBS web site is a comprehensive companion to more than 1,300 PBS television programs and specials, as well as original Web content and real-time learning adventures. The site does not have a specific "Day in History" feature, but with more than 175,000 pages of historical and educational content, visitors can delve deeply into the subjects they most enjoy — history and news to arts, science, and technology.

Those Were the Days
The "Today in History" feature from 440 International. Those Were the Days is a daily series of historic events that occured on each specific day. Each day contains events covering news, sports, entertainment, inventions, personalities, organizations, literature, etc. The years covered in these events span time from as far back as the 1700s (earlier when data is available) with primary concentration between 1900 and and 1990.