---
---
America is a large, friendly dog in a very small room. Every time it wags its tail, it knocks over a chair.
- Arnold Toynbee (1889-1975)
Today is Monday - October 16th, 2017
On This Day In History: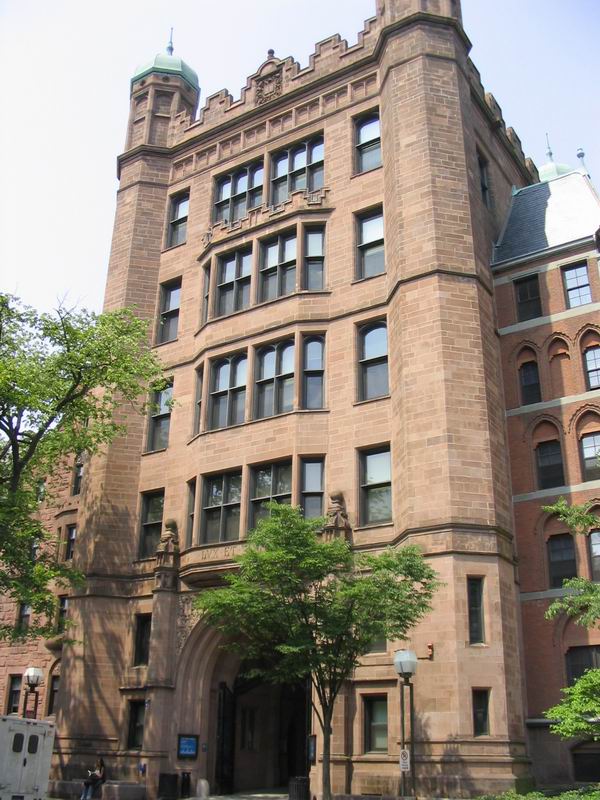 1701 - Yale University

The Collegiate School of America, later Yale University, is founded by Congregationalists who are unhappy with the more liberal Harvard.

In 1716 the school moved to New Haven and, with the generous gift by Elihu Yale of nine bales of goods, 417 books, and a portrait and arms of King George I, was renamed Yale College in 1718.

Yale embarked on a steady expansion, establishing the Medical Institution (1810), Divinity School (1822), Law School (1843), Graduate School of Arts and Sciences (1847), the School of Fine Arts (1869), and School of Music (1894).

In 1887 Yale College became Yale University. It continued to add to its academic offerings with the School of Forestry & Environmental Studies (1900), School of Nursing (1923), School of Drama (1955), School of Architecture (1972), and School of Management (1974).

The University has graduated numerous Nobel Prize laureates, Supreme Court justices, and U.S. Presidents, including William Howard Taft (B.A.), Gerald Ford (LL.B), George H.W. Bush (B.A.), Bill Clinton (J.D.), and George W. Bush (B.A.).

Yale's assets, including a $15.2 billion endowment (the second largest in the world, after Harvard) and over a dozen libraries that hold 11 million volumes, support an enrollment of 5,200 undergraduates and 6,000 graduate students.

Yale's 70 undergraduate majors are primarily focused on a liberal curriculum, and few of Yale's undergraduate departments are pre-professional in nature (even the engineering departments encourage and require students to explore academic disciplines outside of engineering). Some 20 percent of Yale undergraduates major in the sciences, 35 percent in the social sciences, and 45 percent in the arts and humanities.


Celebrating Birthdays Today:
What Happened on Your Special Day?
I became a fan of "today in history" information when I was very young. My father had a calendar that he had put together of "reasons to celebrate". If anybody asked "what are we celebrating?" my father could check his book and come up with a reason to celebrate for any day of the year. Charlie Chaplin's birthday, Buster Keaton's birthday, the anniversary of the opening of the Golden Gate Bridge, for every day of the year, my father's calendar had some interesting historical event that had occurred.
With this page I have tried to continue the tradition. Generally, I prefer to include birthdays and anniversaries of positive, uplifting, life affirming people and events that have had particular significance in my life. It's here because it was important to me.
I am trying to continually update with links from stories to other relevant sites. Check back regularly for a story on something interesting that happened on this day in history.
There are many, many, sites out there that have a lot of "this day in history" information. Many are not so great, full of inaccurate information and "negative vibes". However, there are a few that are really fabulous. Here are links to a few of my favorites. These sites feature "Today in History" stories for today, and some include archives that will enable you to look up information for any other date in history that is special to you:
This Day in History
The History Channel tells you what happened in Automotive, Civil War, Cold War, Crime, Entertainment, General Interest, Literary, Old West, Vietnam War, Wall Street, and World War II history for today or any day.

Life Magazine Covers
Life offers a look at covers from this day in history.

New York Times: On This Day
Lists events which occurred on each month and day of the year throughout history. Links to New York Times articles on the events when available.

Today in History
Stories and pictures from the American Memory historical collections of the U.S. Library of Congress.

The Internet Movie Database
The Internet Movie Database claims itself to be the biggest, best, most award-winning movie site on the planet. I'm not sure if it really is, but it is huge and has TONS of info on even the most obscure films, movies stars, directors, producers, etc. If it is motion picture related, you can probably find out something about it at this site.